Vascular neurology requires an understanding of both neuroanatomy and vessel anatomy, as well as knowledge of up-to-date treatment protocols. This chapter review encompasses the pertinent information to excel with neurology exams. Real MRI, angiography, and gross specimens are available to aid in your study, and you may test your knowledge with our Question Bank and flashcards at the end!
Authors: Bradley Klein MD, Brian Hanrahan MD, Pouria Moshayedi MD
Chapter
Multimedia
Content
Transient ischemic attack (TIA)
Defined as a transient episode (<24 hours) of neurologic dysfunction caused by focal ischemia, without acute infarction.
ABCD2 score is used to predict 7-day risk for stroke after TIA.
7-day risk of stroke based on ABCD2 score:

0-3 points: 1.2%
4-5 points: 5.9%
6-7 points: 11.7%
Please Note
The ABCD2 score does not take into account severe carotid or intracranial stenosis which is also a risk for ischemic stroke after TIA
Exam Tip
This chapter contains three different scores (ABCD2, HAS-BLED, & CHA2DS2-VASc). It would be very unusual for an exam to ask you to calculate a numeric score. Rather, they are much more likely to simply ask you to name the risk variables used for that score (the far left column).
Stroke subtypes (by TOAST criteria)
Large-artery atherosclerosis

The most common cause of ischemic stroke in the world.
Patients will have either significant stenosis or occlusion of a major brain artery or branch cortical artery.
Symptomatic Carotid: Stenosis of the common carotid ipsilateral to a TIA or infarct.

Carotid endarterectomy (CEA) or carotid artery stent (CAS) is indicated if the stenosis is 50-99% in men or 70-99% in women.
Asymptomatic carotid stenosis should be treated surgically if the stenosis is 80-99%.
CEA has a higher risk of periprocedural myocardial infarction
CAS has a higher risk of periprocedural stroke
Treatment with CEA or CAS can lead to cerebral hyperfusion syndrome, which presents with headaches, visual disturbances, and seizures. 

Occurs secondary to dysautoregulation of cerebral vessels in regions which been in chronic low-flow states.
Cardioembolism

The most common cause of ischemic stroke in the United States.
Patients can present similarly with comparable imaging to those with large-artery atherosclerosis but will have a cardiac source for the embolic phenomenon.
Sources of cardioembolism: Atrial fibrillation, mechanical heart prosthetic valve, left atrial or ventricular thrombus, recent myocardial infarction, dilated cardiomyopathy, valvular heart disease, structural heart defects, tumors, etc.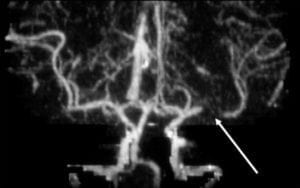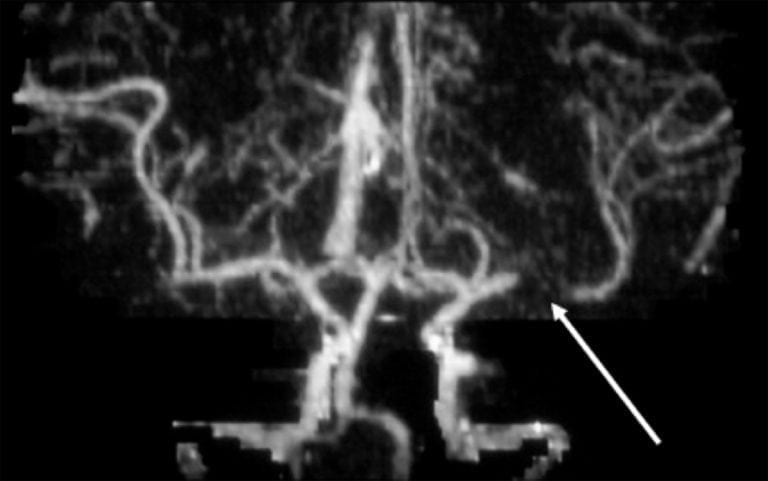 The CHA2DS2-VASc Score helps to calculate the risk of stroke in patients with untreated atrial fibrillation.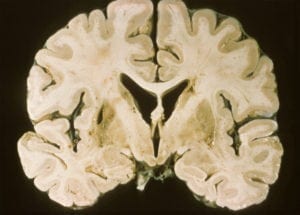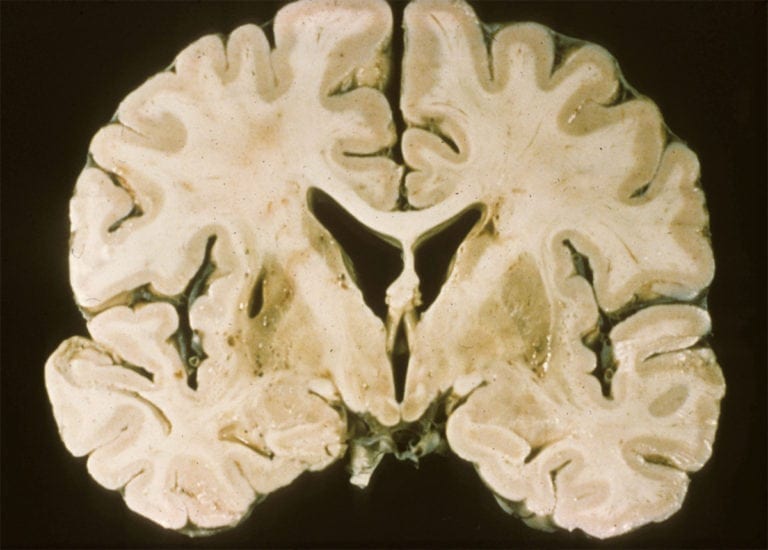 ---
---
Log in to View the Remaining 60-90% of Page Content!
---
New Subscriber? Use this form!
(Or,
Click Here
to learn about our institution/group pricing)